David and Sandy strive to help others by sharing their life experiences via Expect a Miracle, See ME, and public speaking. They seek to break barriers and stereotypes.
Their mission: to enlighten the world about the realities and potentials of those with differences in order to foster understanding and embracement.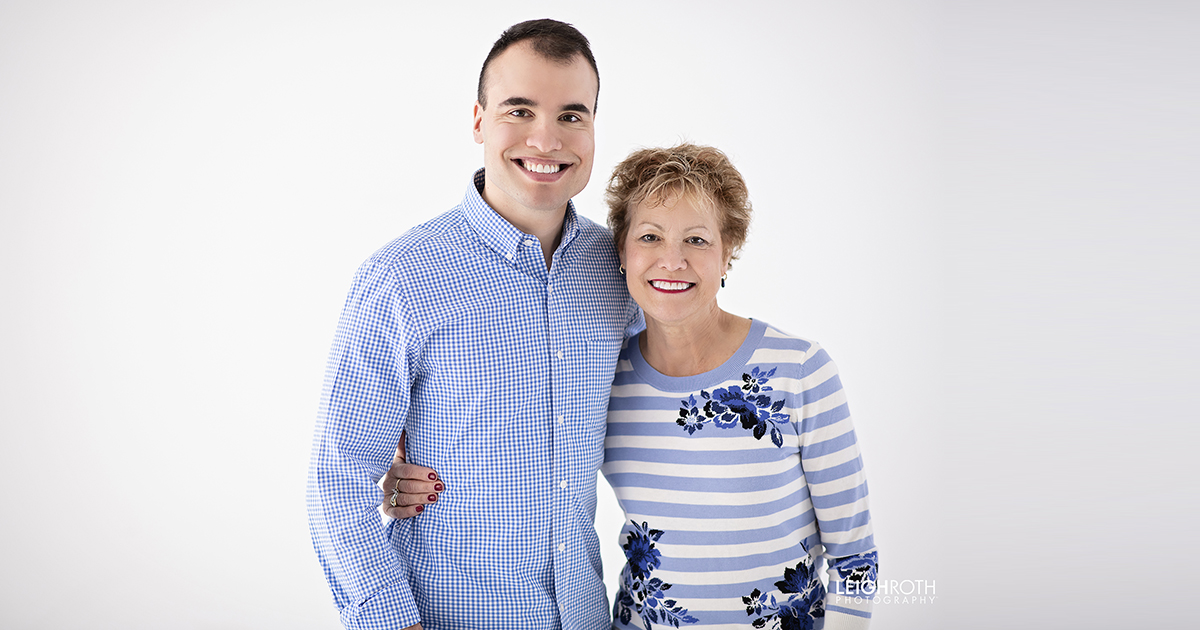 David Petrovic, BA, MAT graduated cum laude in 2015 from Notre Dame College in South Euclid, Ohio. He earned a bachelor's degree in Middle Childhood Education with concentrations in social studies and language arts. In 2020, David completed a Master of Arts in Theology with a Pastoral Theology specialization from St. Joseph's College of Maine. He is currently employed as a full-time junior high teacher at a Catholic elementary school in a suburb of Cleveland, Ohio and is further considering a vocation within the Catholic diaconate. David has become a national speaker (including a TEDx presentation) and is a proud member of the elite Catholic Speakers Organization. CatholicSpeakers.com  https://catholicspeakers.com/profiles/david-petrovic.
Sandy and David were invited to write a chapter in Life After Lockdown: Resetting Perceptions of Autism. It is an outstanding resource for reintegration of autistic people into schools, work, and the community following the pandemic. They both contribute articles to various blogs and magazines, such as Autism Parenting Magazine, Autism Advocate Parenting Magazine, and Exceptional Needs Today Magazine. The pair was also interviewed for a feature article in Ability Magazine. In addition, Sandy and David served on the Notre Dame College Division of Professional Education Advisory Board from 2021 to 2023.
Sandy Petrovic, RN, BSN holds a Bachelor of Science in Nursing degree from Frances Payne Bolton School of Nursing at Case Western Reserve University in Cleveland, Ohio. She has over twenty years of cardiac/critical care experience and an additional ten in diabetes education. In a twist of fate, she worked as an instructional advisor at the same college center that honed David's skills (THRIVE Learning Center, formerly called the Academic Support Center). Sandy combined her passions of nursing and student coaching to tutor undergraduates with learning differences for nearly 8 years. She now tutors nursing students at Lakeland Community College.
Multiple presentations at the acclaimed National Milestones Autism Conference led to Sandy's repeated committee participation there. This evolved into her serving as a Conference Co-Chair for 3 years, followed by a term on its Executive Conference Committee from 2020 to 2022. Sandy also speaks publicly alongside David at many other events. Parents of 3 adult sons, she and her husband, Frank, reside in a suburb of Cleveland, Ohio.
*Photo by Leigh Roth