See ME: The Invisible Autistic Boy
A true tale about kindness, worthiness, and the power to make a difference
---
Our first children's book!
Written & illustrated by David;

prefaced & edited by Sandy
What better than a young reader authored by a middle school teacher?!
Awards
See ME won GOLD in "Children's Illustrated/Non-fiction Ages 6-9"
Submissions from authors around the world are judged on 4 core values: Health & high-level Wellness, Green Living & Sustainability, Spiritual Growth, and Positive Social Change & Social Justice.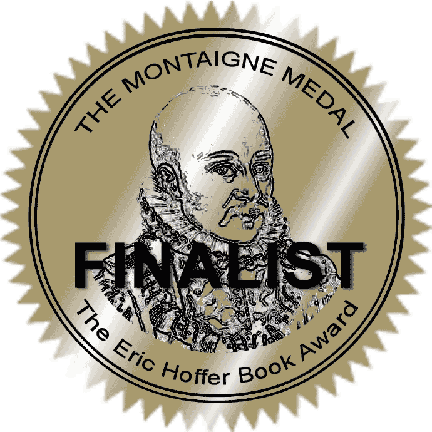 See ME is a 2023 Montaigne Medal finalist (one of 46 out of 2400+)!
 The Montaigne Medal is a distinction awarded to Eric Hoffer Book Award nominees to recognize "the most thought-provoking books" that help readers "to see things differently."
Synopsis
"See ME" is a true story as experienced by an autistic boy who felt invisible. A peer's acknowledgement then changed everything, inside and out! 
Watch David emerge and transform!
This inspirational and entertaining tale enlightens children about a power they all possess: the power to make a difference. It also encourages embracement of differences—in others AND self—while simultaneously educating about autism. 
Various activities conclude the book. The puzzles and challenges empower reflection and application. They reinforce concepts and vocabulary, and they promote discussion to enhance learning. 
Ages 7 – 12
____________________________________________________________________________________
Reader REVIEWS:
"…See ME: The Invisible Autistic Boy is such an insightful book. While written for a younger audience, I found this read to be just as encouraging and thoughtful from a parent's perspective as well. David's mother, Sandy, contributes the preface and gives readers a brief glimpse of her own background as a mother of an autistic son. However, it's David's words, and the story he's put on the pages of this book, that really make it the incredible, knowledgeable, and engaging read that it is.
Readers are given a 360-degree view of life with autism. From the feelings of invisibility, to the one person who befriends you and changes the trajectory of high school, See ME: The Invisible Autistic Boy is truly a wholistic and well-rounded, yet easy read."
Reader Views (Jill Rey)
***
"Great Message"
"Not only does this book deliver a great message to students and adults alike, it opens pathways for meaningful conversations that allow for new learning opportunities. We were lucky enough to have David speak to students at our intermediate elementary school (Grades 4-6). His message was captivating and students as well as staff were very much engaged. I highly recommend David's book and also suggest considering having him speak at your school or workplace. 5/5 stars!"
Principal, Chagrin Falls Intermediate School
***
"Should be in every teacher's classroom"
"I purchased this book for my two sons (ages 6 and 9) and they really enjoyed it– (they even read it in one sitting they were so engaged!) This book is great for all school age children. It promotes inclusion and embracing differences amongst everyone. My sons have a better understanding of how those with autism may feel in certain situations. I plan on purchasing more for teacher gifts as it should truly be in every classroom!"
Brittany Hall, OTR/L
***
"A story of compassion and perseverance"
"What an inspiring and therapeutic book! Bullying is an issue that many children face, whether they have an identified special need or not. What makes this children's book so special is that it is applicable to the experiences of all children. Some readers will relate to the triumphant tale of the boy with autism who was bullied and felt invisible among his peers, while others will be inspired by the message of how impactful their act of kindness or compassion can be for someone in their life. The section on autism is perfect for helping the reader better understand this diagnosis, whether they are a neurotypical child or a child with autism learning more about themselves. Kids will also really love the activities at the end of the book that help support and reinforce the lessons in the book. This is a really joyful and heartwarming read!"
Beth Anne Martin, Ph.D.
Clinical Child Psychologist
***
This book is yet another innovative book from the Petrovics. Their first book, Expect a Miracle, was innovative in capturing two perspectives (mother and son) in a developmental chronology of their journey with autism. "See Me" is a children's book for children, preteens, and kind people of all ages. There are several books for little kids, but as a middle school teacher, David has written the perfect book for children and preteens who really need perspectives, insights, and to SEE the power of what a little kindness can do. "See Me" is an excellent book for families and teachers to read and work through with their kids. The activities in the back of the book cement the ideas discussed in the book like perseverance, accepting help and building confidence. Finally, David spends one of the sections of the book discussing autism from a perspective youth can understand and relate to. An excellent read – highly recommend!! Again, great for all ages, those with and without autism, and for anyone who needs a little reminder to be kinder.
Tracy L. Masterson, Ph.D.
Associate Professor of Psychological Science
John Carroll University 
***
"You NEED this book in your library."
⠀
"My school is lucky enough to have a structured program for students with autism. They often interact with students in our mainstream classes and sometimes it takes the mainstream students a long time to understand these students and how they experience the world.
⠀
The book "See Me" by David Petrovic has really helped give my students a better understanding of autism and I am proud of how they are using the book and applying it to their friendships and how they interact with students in our autism program."
Jessica Nemet
4th Grade Teacher
***
"For the Young and the Young at Heart"
David's uncomplicated and heartfelt writing, coupled with clever and endearing imagery, make Autism and Differences easier to understand for EVERYONE. (Those Illustrations of him evolving from Invisible to Whole Self … CHARMING.) His explanation that we are ALL Different in some way, but still All the Same in needing to be loved and accepted As We Are, is insightful. – This enjoyable book not only reinforces Life Lessons we Seniors learned long ago, but teaches them to Kids as well:
– "In a world where you can be anything, be yourself."
– "Do unto others, as you would have them do unto you."
– "A little kindness goes a long way." (understatement)
Ending this book with more learning through Fun Activities is as unique as the backwards E.
This Young Author personifies "Do the Best you can with what you have" by overcoming and helping so many others in the process.
Annie Hlad
***
"Great Information"
The visual of David slowly becoming seen as other students include him is impressive. The illustrations and information should be helpful to kids dealing with autism or just struggling with bullying. Love the puzzles in the back! Excellent work!
Gail McPeake
***
"An important story for all children"
"I read this book with my 9 year old son who has had some issues with being bullied. I think hearing about someone else who was bullied and ignored and how they overcame it and found love for themselves really helped him feel hopeful and stronger. This was a touching story about differences, but also how a small act of kindness can make a huge impact on someone else. My son and I both really liked it!
PROS:
– An important topic for all kids, not just those with autism
– Three sections: The story, David explaining autism, and an activity/game section which was fun!
– Colorful, engaging
– A good amount of text for my son's age (the book is for 7-12 year olds)
– I think this would be a great addition to classroom libraries!
CONS:
– This isn't really a con, but my son and I liked the activity section a lot and he said he wanted to do more! (I thought there was a good amount of activities)."
Erin Yilmaz
 _________________________________________________________________________________________
BUY THE BOOK