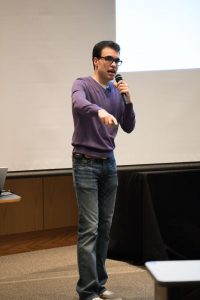 I. Presentations for College Campuses
Are you seeking a speaker who can give your student body valuable perspectives that will improve their current experiences and prepare them for life beyond?
Using autism as a basis to help students understand the personal experience of living differently, David discusses diversity, among other topics; he focuses on acceptance of differences in others—as well as within.  
With college often presenting the first major student exposure to people, cultures, and beliefs different from their own, this presentation is relevant to student acclimation and comfort …and what better preparation for the future professional world?  
Sadly, bullying behaviors still exist in college and throughout adulthood. Occurrences within some fraternity and athletic communities confirm that there is a need to address this topic—and David will. Due to his age and experiences, David is in tune with college culture and very equipped to emotionally impact this audience. 
II. Autism and College: Speaker for Students with Autism Contemplating College
Are you someone with autism, or other learning differences, who is considering college but wondering if you could succeed with this endeavor?
Invite David to share about autism and college success: what worked for him to enable a treasured experience with a great outcome. In this presentation, David conveys what to look for in a college, how to prepare in high school, and how to transition to every facet of college living. He also shares how he came to love himself, embrace his differences, self-advocate, and accept help to maximize his potential. Parents always welcome!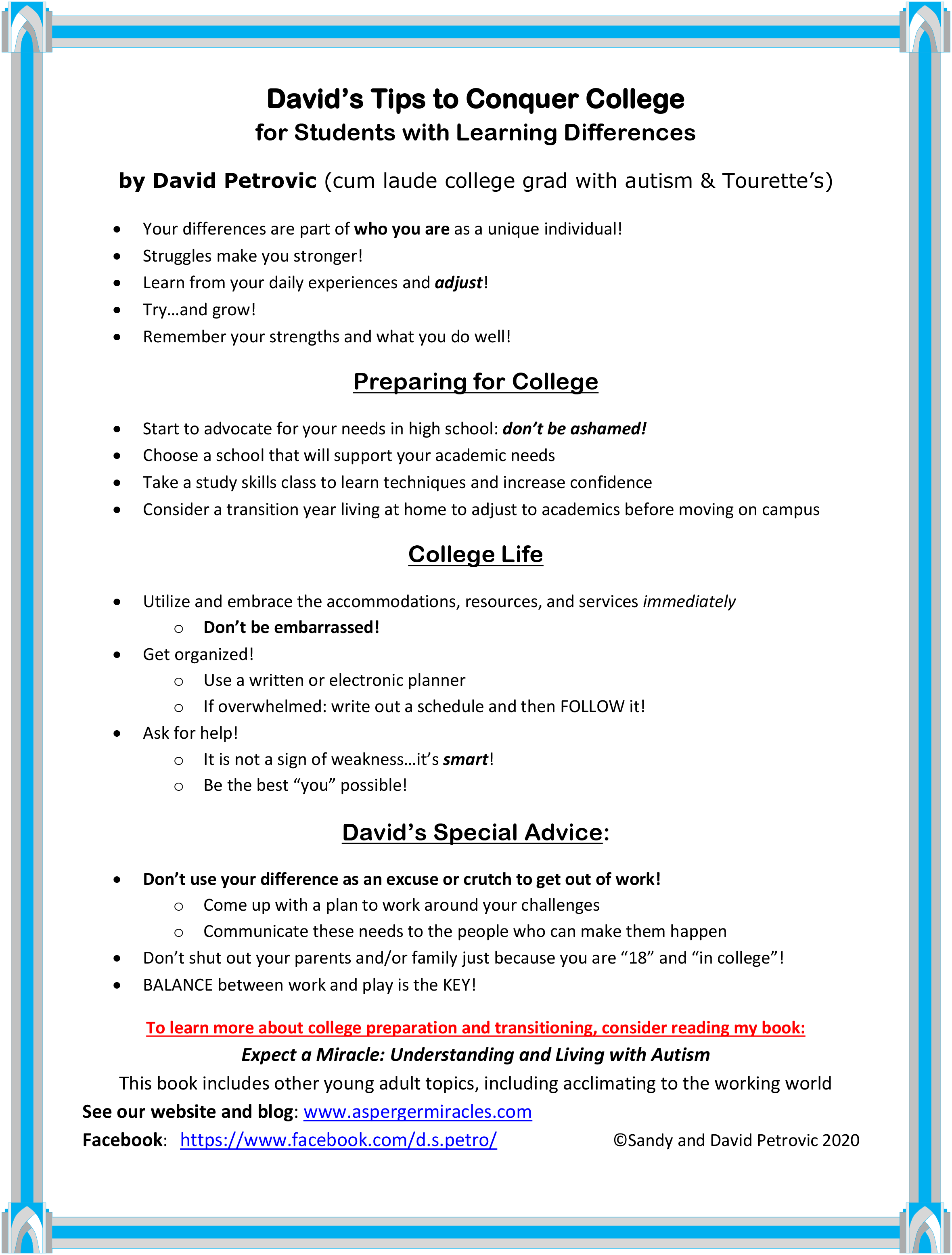 *for other college presentations, please see the parent and educator speaking pages